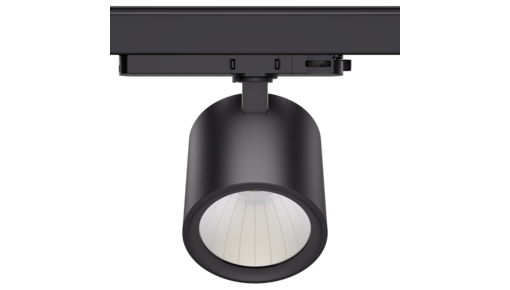 High light output SHOPY track lighting
SHOPY is specific shop lighting for rail, characterized by the Alanod metal reflector inside. 36W LED is a powerful light source, inexpensive and yet a 5-year warranty. Only possible at My Planet Led.
Read more
Track lighting for your shop that is affordable but also top quality. The SHOPY of My Planet Led is tailor-made for you. Standard color is black or white, but for larger quantities these can be supplied in other colors.
This rail spot is a device without a tray (which contains a driver), the power supply is incorporated in the connector in the rail, so very compact and no heat! Diameter of the fixture is 10 cm and the height of the cylinder is 9.6 cm. One model is DALI dimmable, all the others are not dimmable because they are so functional that they do not need to be dimmed. The VIVID model ensures that your colors come to life, for clothing stores or boutiques this is really a winner.
There are also models for bread lighting, fishmongers, and pink meat lighting or dark red meat. You can always contact us by mail ([email protected]), telephone (0032 57 466 866) or whatsapp (0032 496 871863) for professional expert assistance at no cost.