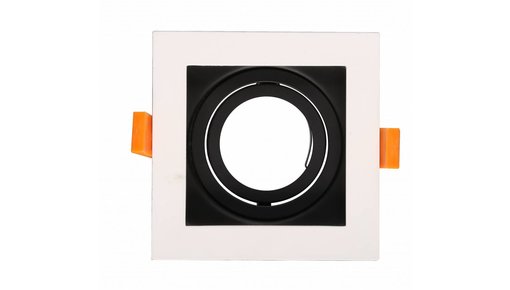 Downlights black
Looking for downlights in black colour? Look at the wide and interesting range at My Planet LED ✔ 2 years guarantee ✔ Satisfied or money back ✔ Different models ✔
Read more
Enrich your interior with downlights black
Downlights are a type of light that can be used for multiple purposes. You can use a spot as a permanent light source in your living room or office, but spots can also be used to give extra attention to certain elements of your interior. Imagine that you have a beautiful painting in your house, you can put a recessed spot on it so that the beauty of the artwork can be seen even better. The possibilities with spots and downlights are countless, as is the number of versions. For example, we sell these at Myplanetled.com in several different colors. Are you looking for black downlights? This black downlight can also be found in our range. Choose black for spotlights as color is a good choice in a darker interior, but also if you want to draw attention to these spots in a lighter interior.
Select black for downlights
If you want to buy black downlights, it is important to have a clear picture of what you are going to use it for. Do you want to use them as a permanent, static light source? Or do you prefer that they are movable and can provide different accents in your interior? If you opt for a downlight in black, you have to keep an eye on how it fits with the rest of your interior. But it is also important to see where you are going to build the spots. A spot that you hang up is fairly easy to move, but recessed spotlights require a lot more work. You do not just move that ... Just make sure you have a good plan ready when you get started with the installation of the spots. It is also important to think about safety. For example, make sure that the area where you place the spots is flammable or not. Also keep a safe distance of +/- 1 cm with respect to the insulation. This way you can be sure that you create lighting that not only looks good, but is also completely safe.
Downlights black in different styles
Do you choose black as color for your downlights? Then you have a lot of different options at Myplanetled. Consider how big the spots should be, whether you want them to be LED spots or not, whether you want to make them dimmable and how prominent these black downlights should be in your interior. You have plenty of choice with us when it comes to black spotlights. Take your time to take a good look at our assortment.
Buy your downlights black at My Planet LED
Why would you buy your black downlights at My Planet LED? We are a service-oriented lighting shop and we deliver your order as well nationally as internationally. Our customers say we provide an excellent personalized service! 
It's not always easy to make a choice in a wide range. Therefore, we can help you with our advice. Contact us for more advice.

The payment possibilities are versatile and secure! In addition, we are member of a quality mark which controlls if their members follow all the customer legislations. Do you hesitate about a black recessed spotlight? No problem! You can use our 14 days return policy. This allows you to see if it fits well. And of course, you can count on the excellent service of My Planet LED. 

Unfortunately not all varieties of downlights are available at My Planet LED. We keep you informed of the status of your order. After receiving your payment, we treat your order. 
Once we receive the black downlight, we will inform you of the delivery.

Do you have more questions? Do not hesitate to mail us ([email protected]) or by phone (+32)  57 466 866 in order to obtain more information about downlights black.