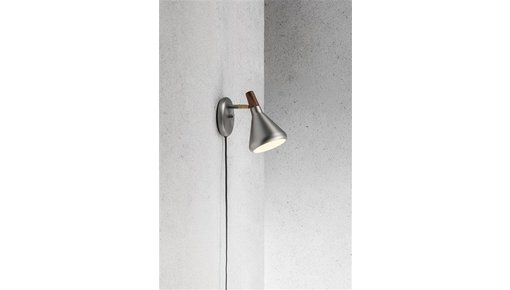 Design wall lights
Looking for design wall lights? Look at the wide and interesting range at My Planet LED ✔ 2 years guarantee ✔ Satisfied or money back ✔ Different shapes ✔
Read more
Design wall lights as art on your wall

From the past we are mainly accustomed to the fact that furniture must be practical. Put a couch in the living room, just because it is beautiful and not at all comfortable? That was not possible. Today it is possible. But that is mainly because design and functionality now go well together. People make high demands on the design of an object, but also that it is easy to use. So it is possible that you can hang design wall lamps on your wall that are also a form of art at the same time. At the same time, you can use this design wall lights very functionally. In the evening they give a beautiful mood light that you can not create with hanging lamps or floor lamps.

Why are design wall lights so popular?
The reason that design wall lights are so popular is that there is now much more attention to design in the interior. The internet is full of online interior magazines where beautiful interiors can be seen. Functionality alone is not important, it also has to look good. A designer wall lamp can be an eye-catcher in the living room and an object that is looked at and talked about. Another reason why people opt for design wall lamps is the quality. Often such wall lamps are made of good quality materials and you can not just buy such a lamp at the first discount store. Attention has been paid to design wall lamps. It has been carefully designed with the aim of making the design stand out. Then the lamp was made with the best quality materials. For example, they often last much longer than mass-produced wall lamps. And that is also another reason why design wall lamps are so popular. They are also unique lamps of which not much has been made. So you know for sure that you will not encounter your wall lamps with someone else.

Types of design wall lights
Then the question is whether the type of wall lights in design style is important or must meet certain requirements? This is not really the case. It is mainly about your own wishes and requirements and what you expect. Whatever one finds a beautiful design, the other may find it awful. There is a great variety in the number of types of wall lamps with a special design. You do not have to search long to find the perfect design wall lamp that fully meets your taste.
Buy your design wall lights at My Planet LED
Why would you buy your design wall lights at My Planet LED? We are a service-oriented lighting shop and we deliver your order as well nationally as internationally. Our customers say we provide an excellent personalized service! 
It's not always easy to make a choice in a wide range. Therefore, we can help you with our advice. Contact us for more help.

The payment possibilities are versatile and secure! In addition, we are member of a quality mark which controlls if their members follow all the customer legislations. Do you hesitate about a design wall light? No problem! You can use our 14 days return policy. This allows you to see if it fits well. And of course, you can count on the excellent service of My Planet LED. 

Unfortunately not all varieties of wall lamps in design style are available at My Planet LED. We keep you informed of the status of your order. After receiving your payment, we treat your order. 
Once we receive the design wall lamp, we will inform you of the delivery.

Do you have more questions? Do not hesitate to mail us ([email protected]) or by phone (+32)  57 466 866 in order to obtain more information about design wall lights.