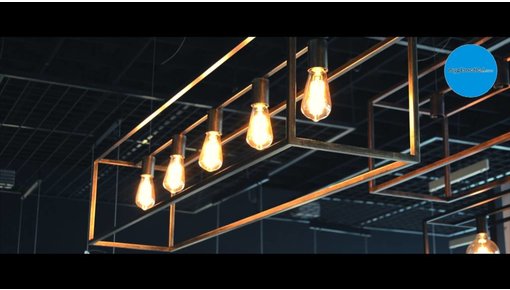 Dining room pendant lights
Looking for dining room pendant lights? Look at the wide and interesting range at My Planet LED ✔ 2 years guarantee ✔ Satisfied or money back ✔ Different styles ✔
Read more
The dining room in the living room is one of the most cozy places in the house. You sit together with friends or family to enjoy a nice meal. Or you can enjoy a romantic dinner with your loved one.
In addition to the furniture, there is one important thing to make everything enjoyable: your lighting.
Lighting does everything with atmosphere. It can be functional, for example with just warm white light. But it can also create an intimate atmosphere with LED filament lamps with, for example, more orange light.
Hanging lamps above the dining table are suitable for this. They come in different models and colors.

Dining room pendant lights are available in different styles. From classic to design. Do you prefer extravagant hanging lamps? Then choose, for example, a sturdy, industrial hanging lamp above your dining table. Or do you prefer not to be too conspicuous? Then choose a modern hanging lamp. It adapts easily to your interior anyway.

Dining room pendant lights are available in many forms. It is important that you choose a lamp that nicely follows the shape of the table. A rectangular hanging lamp above a rectangular table ensures a nice distribution of the light. Do you think you should not have as much light everywhere? Then you can deviate from this.
Applications dining room hanging lights

Pendant lights above the dining table are sometimes equipped with integrated LED lighting. It is important to see if they can also be dimmed. A dim light improves the atmosphere and is ideal for dining. If you are working with hanging lamps with a replaceable lamp, choose beautiful LED filament lamps. Here you can look at the color temperature: warm white is 2700 Kelvin, very warm white (tends to orange) is 2100 to 2300 Kelvin.
Buy your pendant lights dining room at My Planet LED
Why would you buy your dining room pendant lights at My Planet LED? We are a service-oriented lighting shop and we deliver your order as well nationally as internationally. Our customers say we provide an excellent personalized service! 
It's not always easy to make a choice in a wide range. Therefore, we can help you with our advice. Contact us for more advice.

The payment possibilities are versatile and secure! In addition, we are member of a quality mark which controlls if their members follow all the customer legislations. Do you hesitate about a suspension light for your dining room? No problem! You can use our 14 days return policy. This allows you to see if it fits well. And of course, you can count on the excellent service of My Planet LED. 

Unfortunately not all varieties of pendant lights are available at My Planet LED. We keep you informed of the status of your order. After receiving your payment, we treat your order. 
Once we receive the dining room pendant lamp, we will inform you of the delivery.

Do you have more questions? Do not hesitate to mail us ([email protected]) or by phone (+32)  57 466 866 in order to obtain more information about dining room pendant lights.