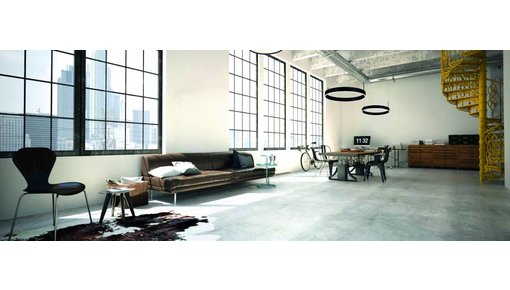 Round pendant lights
Looking for round pendant lights? Look at the wide and interesting range at My Planet LED ✔ 2 years guarantee ✔ Satisfied or money back ✔ Different styles ✔
Read more
The lighting in a home is one of the most important aspects, that's for sure. Often, however, one does not know which lamps are best suited for which type of interior, and that makes the large range of possibilities even more complicated.
Yet it is worth looking for lighting that fits the interior. Not only the general appearance, the size and the type of lamp play a role - but also the shape of the lamp. Round hanging lamps are very popular in that area, and this has various reasons.
Why choose round pendant lights?
Round, square, rectangular - these are all options when looking for lighting. Although the effective shape of the lamp may not seem so important, it still plays a major role in the ultimate look and feel of the room. Why should you choose round pendant lights now?
Round hanging lamps have a cozy look
Firstly, in any room with round hanging lamps you can make it more cozy and atmospheric. The round, soft character of the lamp has not only an influence on the light in the room, but it also ensures that the room looks more restful. And that's of course important in a home.
Round hanging lights appear in every style
There are round hanging lamps in about every possible style and decor. From industrial models in dark colors to classic hanging lamps with decorations, everything is possible. The wide range makes it possible to find a solution specifically for every situation.
Buy the right round pendant light
A round pendant lamp is an added value for every home, that's for sure. If you want to get the best out of your interior, it's important that the right light is selected. Some examples of popular round hanging lamps:
- Round pendant lights for a classic look
Although many interiors use a modern style, classic pendant lights are still very popular. A round suspension light offers the advantage that it looks classic and majestic and thanks to the round shape they are inviting. The ideal combination for the home!
- Round pendant lights, the base for an industrial look
Circular pendant lights are a very popular option in many industrial installations. First and foremost, such models ensure that the space appears more cozy and smaller - many industrial houses, such as lofts, have a very large look at first sight. The shape of the lamp ensures that the light does not shine everywhere, which makes the room more cozy.
- Artistic living with a round hanging lamp
Finally, there are also numerous models that give the home an artistic, classic look. Many models are truly creative because of the use of glass in the lampshade, unique geometric shapes and different types of light. For those who want to give the home an extra dimension and love creative designs, such a round pendant light is the perfect solution!
Buy your round pendant lights at My Planet LED
Why would you buy your round pendant lights at My Planet LED? We are a service-oriented lighting shop and we deliver your order as well nationally as internationally. Our customers say we provide an excellent personalized service! 
It's not always easy to make a choice in a wide range. Therefore, we can help you with our advice. Contact us for more advice.

The payment possibilities are versatile and secure! In addition, we are member of a quality mark which controlls if their members follow all the customer legislations. Do you hesitate about a round pendant lamp? No problem! You can use our 14 days return policy. This allows you to see if it fits well. And of course, you can count on the excellent service of My Planet LED. 

Unfortunately not all varieties of pendant lights are available at My Planet LED. We keep you informed of the status of your order. After receiving your payment, we treat your order. 
Once we receive the round suspension light, we will inform you of the delivery.

Do you have more questions? Do not hesitate to mail us ([email protected]) or by phone (+32)  57 466 866 in order to obtain more information about round pendant lights.