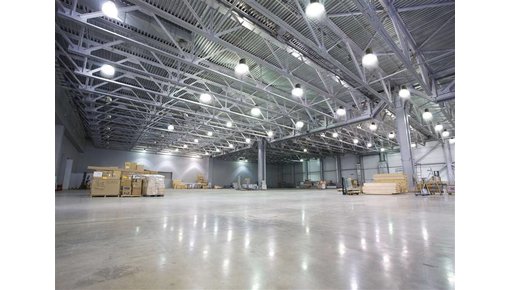 Industrial lamps
Looking for an industrial lamp? Industrial lamps from 50W to 250W at attractive prices! 2 year warranty!
Read more
Are you looking for industrial lamps? Then My Planet LED is the right place for you! My Planet LED offers a wide range of factory lamps from 50W to 250W!


Lighting for workspaces and workshops? Where the use of LED was a matter of saving a few years ago, the aspect of light quality has undoubtedly now been added. The energy price remains a black cost item in your company. It is important to know exactly how much your lighting will cost you. This is not only the energy cost itself, but also the maintenance and replacement costs. Warehouse lighting or workshop lighting must be reliable and provide a sense of security. Switching to LED is undoubtedly an established fact for you, only the cost of it is sometimes something that makes you wonder. We at Myplanetled.com choose quality, fast delivery and support. We set our prices razor-sharp because we also know that you do not only need 1 LED luminaire as workshop lighting.


Why would you choose Myplanetled.com with their LED workshop lighting?

We know when you come here to us that you have usually already looked up a few things. It is a hassle to choose the right lighting partner for your warehouse or warehouse. You still work with fluorescent lighting or gas discharge lamps, know that normally your consumption will be reduced to 1/3 if you opt for commercial lighting. That is the financial side of the matter and if you leave your hall lighting up for many hours a day, the payback time with us is only a few months. We are happy to calculate it for you.
Many companies choose to switch LED lighting and certainly do not want less light. Do not forget that safety in the workplace comes first and that it is therefore best to opt for good workplace lighting.
What can we do for you?
Still unsure? Check here which prices we use. You are still unsure, but less ...
Would you like to test? Call us, email us, Whatsapp us…
Here are our contact details. See you very soon.
The characteristics of industrial lamps
Industrial lamps are used for lighting industrial halls, showrooms or sheds, but it can also be used on indoor sports grounds. The LED version of the industrial lighting consumes 1/3 compared to the version with gas discharge. Although LED heats up less than halogen or gas discharge lamps, cooling is important. Poor cooling leads to breakdowns and shorter life. The best thing is that she is cooled with different "tubes" as cooling ribs. Our industrial lighting is built with SMD LED modules. With SMD, the heat will be spread better, which will benefit the cooling and thus the lifespan.


The drivers in our commercial lamps are usually from the Meanwell or Philips brand. These are among the best on the market. We also have models without a driver. The advantage of this is that the consumption is even lower and the chance of defects even smaller (because there is no driver, it can not fail).
The beam of factory lighting is often 120 °. The higher you hang the lamp, the more diffused the light. If you really want directional light, you better hang them lower. Industrial lamps are usually hung at a height of 5 to 6 meters. If she has to hang higher, you better go for higher powers, such as 200 or 250W.
When you hang the warehouse lighting in rows, hang a new appliance every 5 meters on average.
Buy your industrial lamps at My Planet LED
You can buy your industrial lamps at My Planet LED, but of course you can contact us for much more. Can't figure out how many lamps to hang in your warehouse or warehouse? Then contact us. We can help you determine how many pieces you need. At My Planet LED, service is central and we deliver your order both nationally and internationally. Our customers appreciate us for the personal contact and our good service.

We are also affiliated with a quality mark that ensures that we respect all consumer rules. You can choose your form of payment yourself. The possibilities are great and you pay in complete security on our payment platform.

Unfortunately, not every lamp is in stock at My Planet LED. Nevertheless, we would like to keep you informed when your warehouse lamp is delivered. After we have received the payment, we will process your order. Once we receive it, we will inform you of the delivery.
Do you have any questions? Please contact us by phone (+32) 57 466 866 or by mail ([email protected]) in order to obtain more information about industrial lamps.