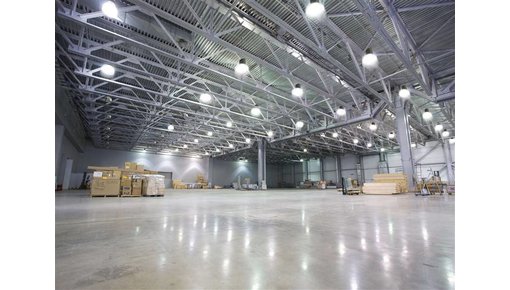 Warehouse lighting
Looking for warehouse lighting? Highbays, IP65 led TL, led tubes, Flat IP67 led TL and TL fixtures. Big assortment at attractive prices!
Read more
Are you looking for warehouse lighting? At My Planet LED, you find everything to enlighten your hangar, showroom or factory, all equiped with LED modules and designed to economize a lot on your electricity bill! At My Planet LED, you find the right warehouse lighting!
Features of warehouse lighting
As warehouse lighting functions a lot (often more thant 12 hrs per day, during 5 or 6 days per week), it's important to keep the consumption as low as possible. Therefore, it's interesting to replace your current gas discharging lamps or halogen lamps by industrial LED lighting in order to economize on your energy bill. You can calculate your economy of LED lighting on our webpage. In addition, the longevity of LED lighting is much longer.
We distinguish the following warehouse lighting :
Dependant of the application, you can choose the warehouse lighting which is most suitable for you. For the lighting of the factory hall, you better choose high bays, UFO highbays or
low bays
. The 
LED tube fixture or flat LED tube fixture
 are interesting to use for low ceilings. They are also the perfect replacements of the neon lights (you can also choose led tubes if you want to keep your current fixture but you will need to adapt it).
Floodlights
are meant as industrial lighting for outside.
Order your warehouse lighting at My Planet LED
You can easily order your warehouse lighting at My Planet LED. If you hesitate that it won't be the right choice for your factory hall? That's no problem because at My Planet LED, you can use our 14 days return policy. Of course, you can also count on the excellent service of My Planet LED!
Would you like to have more information about warehouse lighting?
Do you have more questions? Do not hesitate to contact us at [email protected] or call us at (+32) 57 466 866 in order to obtain more information about warehouse lighting.