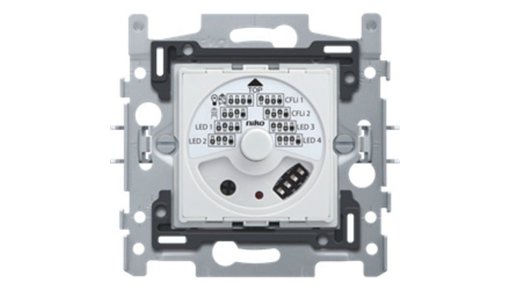 Your specialist in lighting
Webshop with free advice!
Free shipping from €30 to Benelux, France & Germany
A dimmer is a kind of switch that allows you to dim your LED lighting. With a classic switch, you can only choose between 'on' and 'off', but a dimmer offers you more possibilities. Do you like a bright light at the beginning of the day and a softer, subdued light in the evening? This is all possible with a dimmer.
There are various types of dimmers, the most well-known of which is the dimmer switch.  This is installed like a conventional switch and is operated with a rotary knob or with a push button that you keep pressed until the desired brightness is reached. Another type is the dimmer or the dimmer box. These are socket outlets that have a dimming system. You connect a lamp to them via the mains lead and with the rotary button you can apply the same functionality as with a dimmer. Finally, there are also remote controls. These are used in combination with smart bulbs. You can place these smart lamps on any lamp that supports dimmable lamps. This type of lamp is also often controlled via an application on your smartphone. 
Buy a dimmer or switch at My Planet LED 
Would you like additional information about the different types of dimmers and switches? Then contact us by e-mail at [email protected] or by calling +32 57 466 866. You can also always ask us a question via the contact form. Our staff will be happy to answer all your questions. At My Planet LED, you have service and tailored advice from a lighting specialist.