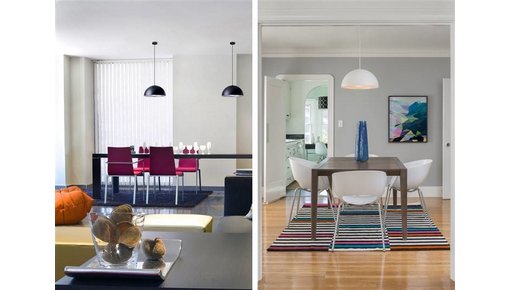 Pendant lights
Order a pendant light? Visit quickly My Planet LED | Large choice | Attractive prices | Buy immediately | Satisfied or money back!
Read more
Are you looking for a pendant light? At My Planet LED, you can order a wide range of pendant lights. We are one of the biggest online LED light shops and we deliver your order as well nationally as internationally. Our customers say we provide an excellent personalized service!
Features of a pendant light
Important with the choice of a pendant light is to check if it can be combined with the style for which it's assigned. There are so many styles of interior, for instance a rural, a classic or a modern interior. Each demands a different approach. Different styles can be combined. A classic lamp can be suitable with a rural or rustic interior. In addition, you need to take into account the presence of the furniture. Thanks to the LED-technology, lamps are considered more as design pieces, sometimes without any need for additional fixtures. For instance, diamond lamps, geometric lamps or big lamps only need a simple suspension (a fitting on a power cable often suffices). 

In our category of different styles of lighting, you will see the following styles of pendant lights :



The space is also important with your choice. Is the pendant light for your living room, your kitchen, your office or for the entrance hall? For instance, A suspension light for the kitchen must be mainly functional. The width and furnishing of the kitchen is important. Does the kitchen lead through to the living room?
A "classic kitchen" doesn't ask a remarkable lighting but if you have a wide, rustic kitchen you can use nice,rural pendant lights as an eyecatcher.

We offer different possibilities of lighting per space :



The colour also plays a role. You can work with contrasts. A modern interior where you combine a red pendant light with a grey colours can be pretty.

The form is also important. The background and present objects play a role. For instance, you can choose a square, a round or a more abstract pendant light. The presence of a lamp shade can also play a role in the angle width of the light. A cylindric lamp shade wil shine downwards. If you have a conical lamp shade, the light angle will be wider.

Finally the dimmable or non-dimmable factor of pendant lights is also determining. You can choose for suspension lights with integrated LED modules but often, they are only equipped with a fitting (often E27, E14, GU10 fitting) in which you can install LED lamps. Check if the dimmer you have is compatible with the LED lamp. If the lamp can be dimmed, it creates a lot of intimity and atmosphere. Therefore, it's practical that pendant light above the dining table are dimmable.
Order your pendant light at My Planet LED
Besides our large assortment, there are more reasons why you should order your pendant light at My Planet LED. With us, you order easyly and quickly your ceiling light. Aren't you sure that the pendant light is suitable for your house? That's no problem because at My Planet LED, you can use our 14 days return policy. Of course, you can also count on the excellent service of My Planet LED!
Would you like to have more information about a pendant light?
Do you have more questions? Do not hesitate to contact us at [email protected] or call us at (+32) 57 466 866 in order to obtain more information about your pendant light.