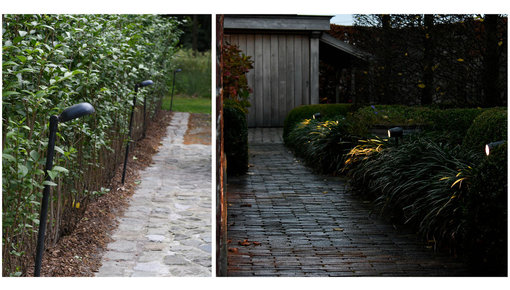 Pathway lighting
Looking for pathway lighting? Discover our LED path lighting in various sizes and wattages at interesting conditions! 2 years warranty!
Read more
Do you have a path in your garden or a stairway or passageway by your house where you often grope in the dark? Look no further! At My Planet LED you are at the right place for path lighting! At My Planet LED you will find a wide range of path lighting. We have path lighting in different colours, wattages and sizes! 
The characteristics of path lighting
Pathway lighting ensures that your path or stairs are beautifully lit in the dark! No tripping hazards and it immediately looks a lot more chic and gives a warm feeling to your guests. They feel welcome immediately. Burglars are put off by path lighting with a motion sensor. You can also beautifully light your driveway with path lighting so that you can drive up to your house with ease in the evening. Path lighting comes in different models and styles. Always make sure that your path lighting fits your garden and home style.
Buy your path lighting at My Planet LED
You can buy your path lighting at My Planet LED but there are more reasons why you should order from us. With us you can easily and quickly order your favourite pathway lighting or other outdoor lighting such as an LED bar or a wall lamp. Are you not sure whether these pathway lights would look good in your garden? That's no problem because at My Planet LED you can use our fourteen day return policy. Of course, you can also count on the excellent service of My Planet LED! 
Would you like more information about path lighting?
Would you like more information about certain path lighting or are you looking for a type that you do not immediately find? Or would you prefer more information at My Planet LED? Then please contact us! You can reach us at telephone number (+32) 57 466 866. You can also contact us via the e-mail address [email protected]. One of our staff will be happy to answer your questions.