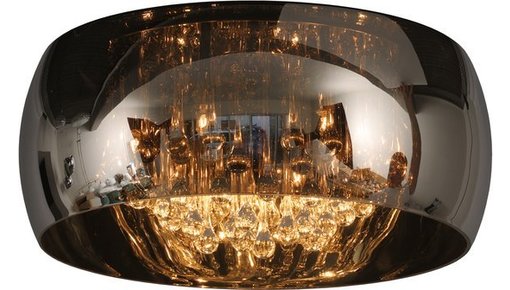 Living room ceiling lights
Looking for living room ceiling lights? Look at the wide and interesting range at My Planet LED ✔ 2 years guarantee ✔ Satisfied or money back ✔ Different styles ✔
Read more
No living room can do without a good lighting plan and therefore not lighting without functional and atmosphere. The right lighting brings beautiful accents and contributes to more living enjoyment. Whether you have recently moved or if your interior needs updating, a living room is not complete without the right lighting. That is why you certainly succeed in your search for living room ceiling lamps. We have a suitable range of lamps for every interior and every style of living. For example, you can come to us for dining room ceiling lights. However, you are also at the right address for other living room ceiling lights.
Ceiling lights for the living room are of course in all shapes and sizes, but they all offer you attractive benefits. Which are these?
- A living room ceiling lamp uses sustainable LED lighting and is therefore environmentally friendly.
- Ceiling lamps for the living room are made of various materials: wood, bronze, gold, glass and many other materials. This means that there is enough choice for every interior.
- Our dining room ceiling lights make a dinner with family or friends cozy and pleasant. This is partly due to the atmosphere that these lamps bring with them.
- Living room ceiling lights are top quality and last for a long time. A smart investment that always pays for itself.
Looking for living room ceiling lamps for your recently purchased home? With a versatile collection of living room ceiling lights you can create the desired interior design. A fabric ceiling lamp or chrome ceiling lamp is possible. Of course you can also choose a sleek and modern ceiling lamp for the living room. Industrial, classic, rural, Art Deco, everything is possible. Go for high-quality basic lighting in the living room and complete the interior with other ceiling lamps or upright lamps. Do not forget to include your dining table in the picture. Particularly during dining, clear or atmospheric light is important. Fortunately, a dimmer often offers a solution. Whether you choose tough, modern or very classic, there is always an appropriate collection for every taste or wish.
Why would you buy your living room ceiling lamps at My Planet LED? We are a service-oriented lighting shop and we deliver your order as well nationally as internationally. Our customers say we provide an excellent personalized service! 
It's not always easy to make a choice in a wide range. Therefore, we can help you with our advice. Contact us for more advice.

The payment possibilities are versatile and secure! In addition, we are member of a quality mark which controlls if their members follow all the customer legislations. Do you hesitate about a living room ceiling light? No problem! You can use our 14 days return policy. This allows you to see if it fits well. And of course, you can count on the excellent service of My Planet LED. 

Unfortunately not all varieties of ceiling lights are available at My Planet LED. We keep you informed of the status of your order. After receiving your payment, we treat your order. 
Once we receive the dining room ceiling lamp, we will inform you of the delivery.

Do you have more questions? Do not hesitate to mail us ([email protected]) or by phone (+32)  57 466 866 in order to obtain more information about living room ceiling lights.