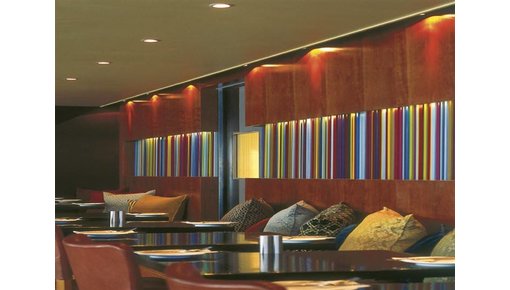 Downlights
Looking for downlights? We have a full range of downlights in different styles and for different use (also waterproof). Are you a customer who needs lighting on a regular basis? Then please read our 'Professional partner' page via the button below.
Read more
Professional partner
Are you looking for a downlight? At My Planet LED, you are at the right place! At My Planet LED, you find a whole range of downlights. We have downlights in different formats, styles and colours! At My Planet LED, you will find the right downlight!
Features of downlights
In our led shop, you will find a wide range of downlights. With downlights, the lamp, fixture and driver are all most of the time included (excepted when every piece is offered separately) in one fixture.
They have the feature that they are discrete and that they are well-integrated in the ceiling.

The beam or the light effect of downlights depend on the fact if you need an emphasis (small beam) or lighting (wide beam). Very often, downlights are orientable which enables to emphasize things better.
The applications are versatile : in your house : in your living room or bath room (there are even waterproof downlights (IP45), in your office or in your showroom. There are different formats available : round, square, rectangular, trimless,...
We are pleased to help you with the choice of your downlights!


Order your downlights at My Planet LED
In addition to our large assortment, there are more reasons why you should order your downlights at My Planet LED. With us, you order easyly and quickly your downlight. Aren't you sure that the downlights are suitable for your house? That's no problem because at My Planet LED, you can use our 14 days return policy. Of course, you can also count on the excellent service of My Planet LED!
Would you like to have more information about downlights?
Do you need more information about some downlights? Or are you looking for special downlights which you cannot find on our led shop? Or would you like to have more information about My Planet LED? Contact us please! You can send a mail at [email protected] or call us at (+32) 57 466 866.
One of our employees will be pleased to help you answering your questions.