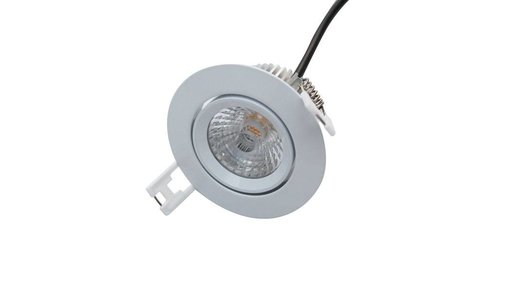 Modern downlights
Looking for modern downlights? Look at the wide and interesting range at My Planet LED ✔ 2 years guarantee ✔ Satisfied or money back ✔ Different models ✔
Read more
The most beautiful modern downlights for your interior
Is it time to adjust the lighting plan in your house again? Why do not you consider using nice, modern recessed spotlights? Recessed spots offer a large number of possibilities. You can use them as a permanent light source, for example in the office or in your office. Or use them to extralight a part of your facility. At Myplanetled we have a lot of different recessed spots for sale. Whatever you want to bring to the attention, we have the spotlight on it!
Do you opt for modern or classic downlights?
Which recessed spotlights you are going to buy and install naturally depends on your design. If you have a rustic style in your home, a modern downlight does not fit here. But such a trendy built-in spot modern style fits nicely with a tight design. You must then take into account some issues. For example; where are you going to hang the modern recessed spotlights? Have you given it a place above the dining table? Or in a part of the room where you have artworks? There is also something to look at when installing the spots. Do you do this yourself or do you let a professional do this? Questions that we at Myplanetled would be happy to advise you on. Not entirely unimportant, also keep an eye on safety and take the built-in dimension into account. Here too we can always give you tips.
Downlights modern in many styles and types
If you have already taken a look at our range, you have seen a very wide selection of modern recessed spotlights here. Make sure you buy the spots that best suit the style of your interior. Modern downlights are not to be confused with design downlights. The first have a more neutral look, while the design version can have more frills. Look at the material from which the spots are made, but also at the strength of the lighting. Do you want to illuminate an entire room? Or just a certain object? Then keep in mind the light beam. A narrow beam of light will accentuate certain objects while a broad beam of light will give general light. We also sell modern recessed spotlights with a dimmer on them. This way you can easily create atmosphere in a room. Do you already know what material these spots should be made of? Are you looking for a tough metal look? Or do you think that plastic fits better in your interior? Pay attention also to the color of the recessed spotlights modern. A tight design is not waiting for a colorful spot. You see, that choice for the perfect spot is not made easy. But we are always ready to give you the best advice!
Buy your modern downlights at My Planet LED
Why would you buy your modern downlights at My Planet LED? We are a service-oriented lighting shop and we deliver your order as well nationally as internationally. Our customers say we provide an excellent personalized service! 
It's not always easy to make a choice in a wide range. Therefore, we can help you with our advice. Contact us for more advice.

The payment possibilities are versatile and secure! In addition, we are member of a quality mark which controlls if their members follow all the customer legislations. Do you hesitate about a modern recessed spotlight? No problem! You can use our 14 days return policy. This allows you to see if it fits well. And of course, you can count on the excellent service of My Planet LED. 

Unfortunately not all varieties of downlights are available at My Planet LED. We keep you informed of the status of your order. After receiving your payment, we treat your order. 
Once we receive the modern downlight, we will inform you of the delivery.

Do you have more questions? Do not hesitate to mail us ([email protected]) or by phone (+32)  57 466 866 in order to obtain more information about modern downlights.