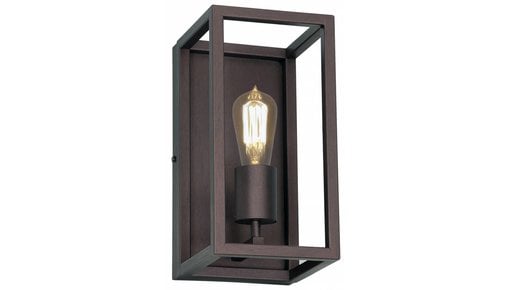 Wall lights bronze
Looking for brown wall lights? Look at the wide and interesting range at My Planet LED ✔ 2 years guarantee ✔ Satisfied or money back ✔ Different styles ✔
Read more
Your specialist in lighting
Webshop with free advice!
Free shipping from €30 to Benelux, France & Germany
Get the romance in the house with bronze wall lamps
For good and bright lighting in your living room, you will soon end up with a beautiful hanging lamp or a standing lamp. For atmospheric lighting, on the other hand, you can not ignore wall lamps. These are the ideal lamps to create atmosphere. Wall lamps do not stand or hang directly at the seating area or dining area, but are modestly hung on the wall. With multiple wall lamps you create a cozy atmosphere throughout your living room. But wall lamps can also provide atmosphere during the day when the lamps are off. This depends on the type of wall lamp you have hung on the wall. For example, you can opt for wall lamps in bronze.

Why choose wall lights in bronze?
Although bronze is also sometimes associated with classical, bronze has a particularly romantic appearance. You do not necessarily need a romantic arrangement for this. Bronze wall lamps fit almost every interior. In a classic interior, wall lights in bronze will naturally fit seamlessly into the interior. In a classic interior, the romantic character of a bronze wall light is well expressed. In a hypermodern interior they can put a certain accent and form an eye-catcher. Currently, industrial interiors are very trendy. An industrial interior mainly consists of raw and robust materials that are used to be seen. Now let this be exactly the case with bronze. Wall lights in bronze will therefore fit perfectly in an industrial interior. Bronze is an alloy in which metal and tin are combined. This creates a material that is very strong and corrosion resistant. You are therefore assured that bronze wall lamps also last for years. In addition to pure bronze wall lamps you can also get wall lamps that have been bronzed. Metal is then sprayed in a bronze color. This gives the wall lamp a much more modern look. You also have a choice of different colors of bronze. There is dark bronze or the well-known rust brown color bronze. Whichever bronze wall lights you choose, they will give your living room a special look.

Easily combined with bronze wall lamps
Bronze is a metal type that can be easily combined with other materials. In rich interior styles, in which gold and copper are processed, wall lights in bronze will also look stunning. But also wall lamps in bronze that are combined with glass or metal can provide both an industrial and a romantic style. Bronze may not always be used often in interiors, but do not be deterred to use wall lamps in bronze. They will be a valuable and beautiful addition to your living room.
Buy your wall lights in bronze at My Planet LED
Why would you buy your bronze wall lights at My Planet LED? We are a service-oriented lighting shop and we deliver your order as well nationally as internationally. Our customers say we provide an excellent personalized service! 
It's not always easy to make a choice in a wide range. Therefore, we can help you with our advice. Contact us for more help.

The payment possibilities are versatile and secure! In addition, we are member of a quality mark which controlls if their members follow all the customer legislations. Do you hesitate about a white wall light? No problem! You can use our 14 days return policy. This allows you to see if it fits well. And of course, you can count on the excellent service of My Planet LED. 

Unfortunately not all varieties of wall lights in bronze are available at My Planet LED. We keep you informed of the status of your order. After receiving your payment, we treat your order. 
Once we receive the bronze wall light, we will inform you of the delivery.

Do you have more questions? Do not hesitate to mail us ([email protected]) or by phone (+32)  57 466 866 in order to obtain more information about wall lights in bronze.