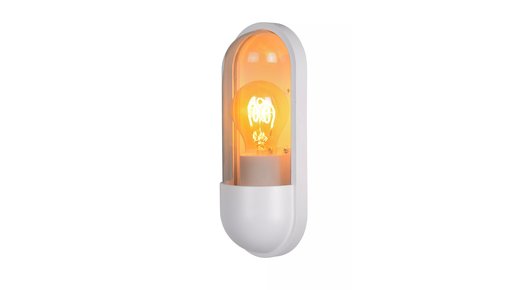 White outdoor wall lights
These white outdoor wall lights are mounted vertically and provide path lighting, safety and atmosphere. My Planet Led also takes care of your light!
Read more
Why white outdoor wall lights are always a hit.
An outdoor wall lamp white can transform any outdoor space and create as much beauty as it does inside your home. My Planet LED has the outdoor wall lamp in white in different styles, from sleek design, timeless modern, to rural romanticism or simply to the point, compact and functional, enough choice to create a beautiful specimen. to shine on your outside wall. They are available in different materials and finished in a beautiful pure white or any other color if you prefer.
Functionality vs aesthetics of an outdoor wall lamp white
Some fixtures are decorative while others are functional. The practical white outdoor wall lamp provides more safety and security when it is dark, so that you can easily maneuver outside and scare off unwanted guests. For embellishment, use elegant fixtures to shed light on your front door in the driveway, sidewalk or on your garden pavilion. They are inviting and a source of beautiful and soothing mood light. For example, luminaires with a motion sensor turn on and off automatically at predetermined times or intervals. With our white outdoor wall lamp, you're perfect for any outdoor space.
Use our search filter, then your search for an outdoor wall lamp white will be a lot easier
If you are looking for a beautiful outdoor ceiling lamp to combine with your white outdoor wall lamp, you will find great combinations on this page, the range will certainly appeal to you also for the outside ceiling lights. By cleverly filtering this wide range, you can easily make a choice from all those beautiful lamps, practically divided into different styles, so you can quickly find a number of lamps that are completely to your liking. Choosing remains difficult, but it becomes a lot easier this way.