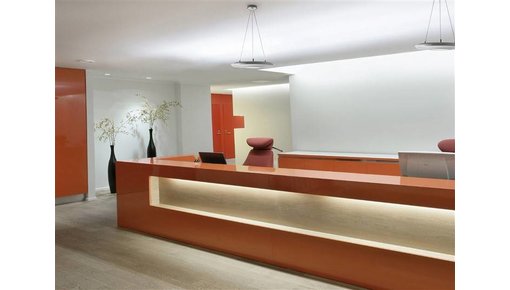 Office lighting
Order your office lighting at My Planet LED! Wide range! Good prices! Excellent service! Not satisfied? Money back!
Read more
Are you looking for office lighting? At My Planet LED, you can order a wide range of office lighting. We are one of the biggest online LED light shops and we deliver your order as well nationally as internationally. Our customers say we provide an excellent personalized service!


Features of Office lighting
Good office lighting is important for the productivity of your employees. Numerous studies have shown the impact of labour ambiance (furniture, decoration but also lighting) on the mood and the velocity of employees. Light colour temperature plays an important role. Daylight or a light colour temperature of 4000 to 4500 Kelvin is perfect in an office environment. Cold white (6000 to 6500 Kelvin) is highly discouraged as it's an uninviting, cold light.
A good light intensity is also obligatory in order to execute administrative tasks. In an office, it's recommended to use 3000 to 6000 lumen as base.

Office lighting is often purely functional and diffuse. Therefore, neon lights were often used in the past.
Nowadays, these are all replaced by LED panels. There have reached an affordable price, get the same light intensity and have a longer lifespan.

The aesthetic aspect of office lighting cannot be neglected. It is often integrated in the ceiling with which it forms one whole. Often, a pendant light, a floor lamp or a wall light can bring a pleasant variation between all the "neutral" and often inpersonal lighting.
Finally, a desk lamp can also be interesting as a nice, additional lighting on the desk.

Taking into account that lighting in an office functions whole days, it's recommended to use LED lighting as much as possible. When using LED lighting, you can reduce the consumption to a minimum. After all, when a lamp functions 8 hours per day, during 5 days and 52 week a year, you get a total of 2080 burning hours per year, which is a lot! When using LED lighting, you can economize up to 80% of your energy consumption!
Order your office lighting at My Planet LED
Besides our large assortment, there are more reasons why you should order your office lighting at My Planet LED. With us, you order easily and quickly your office lighting. Aren't you sure that it is suitable for your interior? That's no problem because at My Planet LED, you can use our 14 days return policy. Of course, you can also count on the excellent service of My Planet LED!
Would you like to have more information about office lighting?
Do you have more questions or would you like to have more information about My Planet LED? Do not hesitate to contact us at (+32) 57 466 866 or by mail ([email protected]) in order to gather more information about your office lighting.