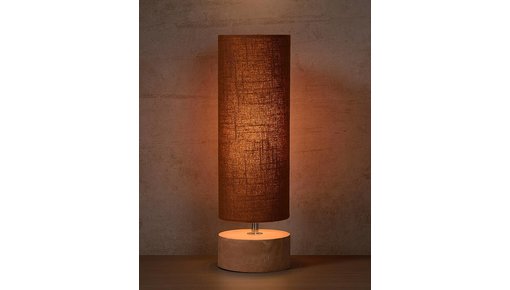 Cylinder table lamps
Looking for cylinder table lamps? View the wide and interesting range at My Planet LED ✔ Not satisfied? Money back ✔Different models ✔
Read more
With a cylinder table lamp you create a beautifully designed space for any interior.
Whatever interior you have, the right lighting is crucial and not only serves as embellishment.
but also ensures that we can carry out our daily activities. It is important in your choice that you use your existing lighting, furniture and decor as a starting point when looking for a cylinder table lamp. In our homes, offices or other spaces we absolutely benefit from both ambient and task lighting and a portable lamp is an ideal choice. For ultra-modern or minimalist spaces, cylinder table lamps add sleek yet functional lighting to your table or desk . They work equally well to give traditional and industrial spaces a modern twist, but you can just as well stay in the style of your decor, after all, the choice is large.
What materials do we find in a cylinder table lamp?
Any interior looks great with a cylinder table lamp because there are so many finishing options such as stainless steel with shiny metal finishes such as chrome or polished nickel and brass . Others are equipped with a glass or fabric shade with a metal base, available in various colors, so that there are also nice cylinder table lamps available for children's rooms or play areas. In our wide range you will also find beautiful specimens for outdoor use. You can easily move them from one room to another and they are specially designed and made from weather-resistant materials. For example, a cylinder table lamp is an ideal way to add atmosphere to your outdoor space.
Use our search filter to make your search for a cylinder table lamp a lot easier
If you would also like to take a look at our design lamps to combine other shapes with your cylinder table lamp, be sure to check out this page, the range will certainly appeal to you. (link 11) By smartly filtering this wide range, you can easily make a choice from all those beautiful lamps, so you will quickly find a number of lamps that are completely to your liking. Choosing remains difficult, but it becomes a lot easier this way.