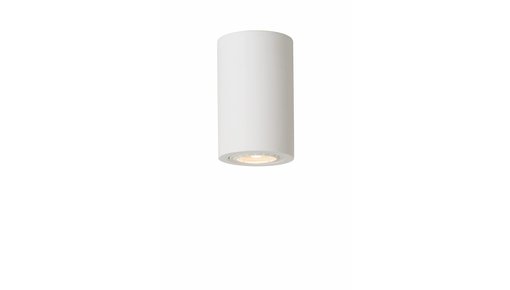 Plaster ceiling lights
Looking for plaster ceiling lights? Look at the wide and interesting range at My Planet LED ✔ 2 years guarantee ✔ Satisfied or money back ✔ Different styles ✔
Read more
Unique ceiling lights made of plaster

Ceiling lights provide the so-called basic light in every home. From their high position close to the ceiling, they provide a beautiful diffused light. This light is a crucial element in your overall lighting scheme, because with such a basic light you have enough space for other types of lamps with more direct light.
Dimmable ceiling lights can also be used for the necessary mood lighting. Depending on the material they can also provide a certain look. How about plaster ceiling lights for example? 

The unique look of plaster ceiling lights 

Plaster is a material that everyone knows. Most people only know it because of the plaster bandages that are applied to broken bones. Yet there are a lot of products in which gypsum is used without us even being aware of it. And of course, plaster is a popular material to work with in the art world. Plaster casts can easily be made. This also applies to wall lights in plaster. Ceiling lamps in plaster are available in every possible shape. This is because in the production of plaster ceiling lights almost any shape can be made in a mould. Then the plaster is poured into the mold and a unique ceiling lamp is created. The possibilities regarding the design of plaster ceiling lights are therefore greater than with the use of other materials. But with a plaster ceiling light you can choose more than just a special shape. Plaster ceiling lights are in fact completely to personalize to your own personal plaster ceiling light. 
Give your plaster ceiling lights a personal touch 
If you look at the range of ceiling lights in plaster, you will notice one thing: all gypsum lamps are white. This is not for nothing. Because these plaster ceiling lights are paintable. So you can completely personalize your plaster ceiling lamps so that they fit seamlessly into your interior. The possibilities are endless. In the children's room you can paint the ceiling lamp with cheerful motifs and in your living room in the colours of your interior. You can also leave the ceiling light white so that it provides a nice contrast to a dark wall.
Buy your plaster ceiling lights at My Planet LED
Why order plaster ceiling lights at My Planet LED? We are a service-oriented lighting shop and we deliver your order both nationally and internationally. Our customers appreciate us for the personal contact and our good service. 
It is not always easy to make a choice within the wide range, we have a large assortment of pendant lamps to table lamps. That is why we can assist you with our advice. On our blog, you will also find a lot of information on, for example, the required lighting strength per room.
We are also affiliated with a quality mark that ensures that we respect all consumer rules. You can choose your own form of payment. The possibilities are vast and you pay in all security on our payment platform. Still in doubt? Then make use of our fourteen day right of return. So you have enough time to think whether it suits your interior. 
At My Planet LED, unfortunately not every lamp is in stock. Yet we like to keep you informed when your plaster ceiling lamp is delivered. After we have received your payment, we will process your order. As soon as we have received it, we will inform you about the delivery.
Do you have any questions? Please contact us by phone (+32) 57 466 866 or by e-mail ([email protected]) in order to receive more information on plaster ceiling lights.