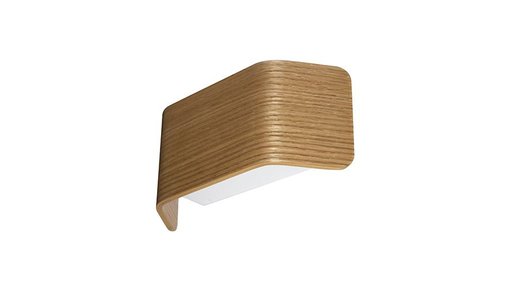 Modern wall lights
Looking for modern wall lights? Look at the wide and interesting range at My Planet LED ✔ 2 years guarantee ✔ Satisfied or money back ✔ Different shapes ✔
Read more
Modern wall lamps in a trendy interior
Modern lighting is a design style that is very suitable for placement in modern interiors. Do you have a modern interior? Then modern lighting is a logical choice because it fits best with your interior style. Naturally, modern lighting can also fit into a different interior style, but for a classic interior there are better design styles. Of course, you also want to adapt your wall lamps to your modern interior style. For this you choose wall lamps in a modern style for a good match with your interior. Unfairly modern wall lamps are sometimes mistaken for design wall lamps. Yet there is a big difference here. Design wall lamps do not have to be modern. This is always the case with wall lights in modern style.

What characterizes modern wall lights?
There are some typical features that modern wall lights can be recognized. What is especially striking is the many uses of the color white. This is not surprising, because in many modern interiors the walls are also white. In a tight interior you can choose to have wall lighting stand out as little as possible. This is possible with a white modern wall lamp. But it is also possible to opt for modern wall lamps to stand out. Then these wall lamps will often have a striking color. This contrasts precisely with a white wall. Another characteristic is the use of especially angular or tight shapes. The use of wood is not often used in wall lamps in modern style. You can, but more you will see the use of plastic and metal. These are materials that naturally look sleek and fit perfectly with such a wall lamp. What you will also see with some modern wall lamps is the combination with minimalism. Minimalism means 'less is more'. These modern wall lamps are very sober, but also very tight. Finally, modern wall lights are extremely trend-sensitive. One year copper can be very popular in wall lamps, but a year later you will no longer encounter copper and you will only see wall lamps in modern metal style.

Modern wall lights? Then sustainable lighting
Do you have wall lamps in modern style? Then you should also use modern lighting. This is sustainable lighting that requires very little energy and can last a very long time. You will then automatically switch off with LED lighting. Modern wall lamps go very well with LED lighting. This way you are ensured by the long lifespan, that changing a lamp very rarely has to happen and you also save energy.
Buy your modern wall lights at My Planet LED
Why would you buy your modern wall lights at My Planet LED? We are a service-oriented lighting shop and we deliver your order as well nationally as internationally. Our customers say we provide an excellent personalized service! 
It's not always easy to make a choice in a wide range. Therefore, we can help you with our advice. Contact us for more help.

The payment possibilities are versatile and secure! In addition, we are member of a quality mark which controlls if their members follow all the customer legislations. Do you hesitate about a brown wall light? No problem! You can use our 14 days return policy. This allows you to see if it fits well. And of course, you can count on the excellent service of My Planet LED. 

Unfortunately not all varieties of wall lamps are available at My Planet LED. We keep you informed of the status of your order. After receiving your payment, we treat your order. 
Once we receive the modern wall lamp, we will inform you of the delivery.

Do you have more questions? Do not hesitate to mail us ([email protected]) or by phone (+32)  57 466 866 in order to obtain more information about modern wall lights.