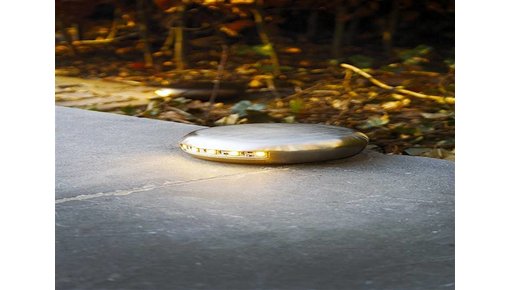 Ground spot
Looking for a ground spot? Discover our complete range of ground spots at attractive prices! 2 years guarantee!
Read more
Would you like to buy a ground spot? At My Planet LED, you are at the right place! At My Planet LED, you find a whole range of ground spots. Whether it's for use in your garden or on your terrace, at My Planet LED you will find the right ground spot!


Features of a ground spot
A ground spot can give a nice look at your garden or terrace. We distinguish built-in and built-up groundspots.
When installing a ground spot, you should take some advices in consideration.
You have to check the waterproofness of the ground spot but also beware that the connection with the electricity net is waterproof.
It must have a good IP degree. IP has 2 numbers, the first one is for the protection of dust, the second one for the protection of water.
The higher the IP degree of the ground spot, the better. You will find more information on 
http://www.myplanetled.com/en/service/info-over-leds/
.
The installation of the ground spot must be correct. The cable gland and the glass must be well-fastened and the junction box must be filled up with resin.
Try not to install the ground spot in a pit but always at a higher surface.
You can also use gravel. This will make it easier for the water to run away.
After the installation, you better check if everything works.
Buy your ground spot at My Planet LED

Besides the large choice of ground spots we offer at My Planet LED, we have more to offer. We like to help you with our advice for a ground spot. You can also find a wide range in our shop Woondesign at Ieper where you can find your ground spot. With us, you buy definitely your favorite track lighting. Are you not sure that the ground spot is suitable for your home? No problem : you can choose our 14 days return policy.


Would you like to have more information about a ground spot?
Do you have questions about a ground spot? Or do you wish to know more about My Planet LED? Contact us! You can reach us at the phone number (+32) 57 466 866. You can also contact us by mail at [email protected]. One of our employees will be pleased to help you!