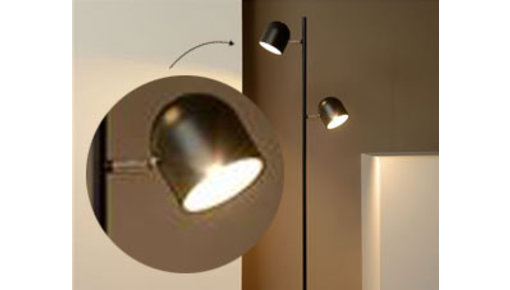 Floor lamps with standing reading lamp
Looking for floor lamps with standing reading lamp? View the wide and interesting range at My Planet LED ✔ 2 year warranty ✔ Different styles ✔
Read more
Standing reading lamp
for every style and function
Do you need a little more light when you read, do fine work, surf the internet or want to give a romantic dinner extra atmosphere? With a standing reading lamp it is possible to quickly and easily increase the amount of light in a room. These standing reading lamps can be used wherever a power outlet is available, making them very convenient. At My Planet led we have a beautiful and wide range that varies from modern, industrial, vintage, elegant to simple and minimalist. This guide with questions and answers will help you choose the best upright reading lamp according to your needs .
Which standing reading lamp is suitable for which room?
The ideal thing about a standing reading lamp is that it can perfectly illuminate a certain area via direct or indirect light. Place and move a standing reading lamp from the table to the desk in no time at all or as additional lighting behind a sofa or to illuminate that slightly too dark corner. 
What types of standing reading lamps are there?
A standing reading lamp consists of a lamp that is mounted on the end of a curved, angled or straight arm. Some lamps have lampshades to direct the lighting downwards so an uplighter will do the opposite, others have arms that can swivel, tilt, fold or swivel, allowing you to perfectly position the light and meet your lighting needs.
What types of switches are there on a standing reading lamp?
There are different types of switches on a standing reading lamp . These not only have an impact on the lighting effect, but it is also important to consider the ease of use. Lamps with foot switches are easy to turn on when you walk by or when you sit down, while a switch or touch lamp is easy to operate from a chair. Options that have dimmer, three-way, or four-way switches can be lit or dimmed to change the mood in a room so that any space can take advantage of the additional lighting provided by a standing reading lamp . From mood maker to work object for whichever style you choose, it is without doubt an added value in any interior.