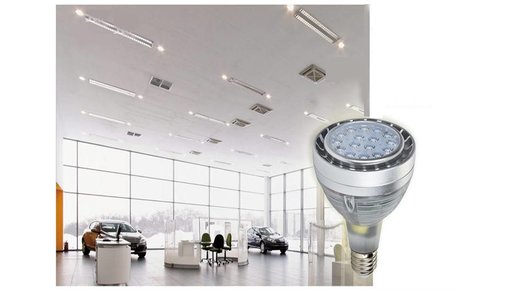 PAR LED
Looking for PAR LED? LED PAR20, LED PAR30, LED PAR38 at the best prices! 2 years guarantee! Visit our webshop for more information!
Read more
Are you looking for a PAR LED? At My Planet LED, you are at the right place! At My Planet LED, you find a whole range of PAR LED. We have PAR LED in different types : ball lamps, round lamps, filament lamps, long lamps. At My Planet LED, you find the right PAR LED! 
Features of a PAR LED
PAR (Parabolic Anodized Reflector) LED are used for allround applications. As the PAR LED only consumes 1/7 of the halogen PAR lights, the economy is considerable. The PAR LED can be used for the following applications : Theatre lighting, house lighting, window lighting, shop lighting, cinema lighting, office lighting, concert lighting.We  have the following models PAR LED :
·         PAR20 : 63,5mm width x 83mm height
·         PAR30 : 95mm width x 100mm height
·         PAR 38 : 120mm width x 127mm height
·         PAR 56 : 170mm width x 140mm height

The fitting for these models is always E27.


Order your PAR LED at My Planet LED
You can order your PAR LED in our shop but there are other advantages. With us, you order easyly and quickly your PAR LED. Aren't you sure that the PAR LED is suitable for your house? That's no problem because at My Planet LED, you can use our 14 days return policy. Of course, you can also count on the excellent service of My Planet LED!
Do you want more information about PAR LED?
Do you need more information about one particular PAR LED? Or are you looking for a special PAR LED which you cannot find on our led shop? Or would you like to have more information about My Planet LED? Contact us please! You can send a mail at [email protected] or call us at (+32) 57 466 866.
One of our employees will be pleased to help you answering your questions.