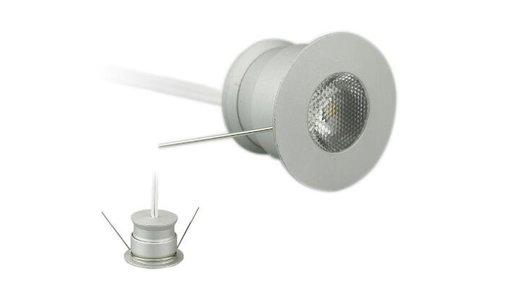 Mini LED downlights
Looking for mini LED downlights? Look at the wide and interesting range at My Planet LED ✔ 2 years guarantee ✔ Satisfied or money back ✔ Different models ✔
Read more
Mini LED downlights for durability and comfort
LED lighting is one of the most popular innovations of the moment in terms of comfort and durability. It goes without saying that the range of mini LED downlights from Myplanetled.com has been expanded. But what can you expect now if you take a look at this offer. And what are the advantages and possibilities when you opt for mini LED recessed spots? Questions that require a clear answer!
The advantages of mini LED recessed spotlights
LED lighting is very popular, and that has its reasons. Mini downlights LED, for example, are very durable. They last up to 30 times as long as traditional spots and lamps! In addition, small LED recessed spots are also very easy to install, precisely because of their small size. They can be used for a variety of applications. From lighting in the entrance hall of a house to lighting in an office; the possibilities have been expanded.
Of course you wonder what possibilities there are if you are looking for good small LED downlights. A question that certainly deserves an answer. And that is also what the next overview can offer you.
The many possibilities with mini LED downlights
1. Different fittings for different situations
First and foremost, a clear distinction can be made between downlights mini LED with different fittings or sizes. This mainly concerns the size of the fit of the lamp. GU10, E27, E14 and MR16 are some of the most common fittings. A large part of the range of recessed spotlights mini LED belong to one of these categories!
However, there are also models where the LED module is built-in. This is of course a very easy solution because everything in one fixture is present here.
2. The number of lumen of a downlight
In addition, recessed spots are also available according to their number of lumens. Such a LED lamp consumes only 1/7 of a halogen spot. This means that you can also choose lamps that give less lumen. For example, a 50W halogen lamp can be replaced by a LED spot of only 7W. In addition, certain lamps in different wattages are available: from 3 to 6 or 9 and 13 watts, the options are very extensive!
3. The implementation of the recessed spotlights
Finally, such small recessed spotlights are perfect for the illumination of just about any room. They are not only small and easy to process in the ceiling or wall, they also come in a variety of colors and styles. From white, dimmable small recessed spotlights to rather simple lamps, the Myplanetled.nl offer is very large.
The absolute added value of small downlights
LED lighting is a must-have for households and companies that want to live and work more sustainably. The overview above shows some of the most important advantages and possibilities of mini LED downlights. And that of course makes it much easier to make the transition to sustainable and multifunctional lighting!
Buy your mini LED downlights at My Planet LED
Why would you buy your small downlights at My Planet LED? We are a service-oriented lighting shop and we deliver your order as well nationally as internationally. Our customers say we provide an excellent personalized service! 
It's not always easy to make a choice in a wide range. Therefore, we can help you with our advice. Contact us for more advice.

The payment possibilities are versatile and secure! In addition, we are member of a quality mark which controlls if their members follow all the customer legislations. Do you hesitate about a small recessed spotlight? No problem! You can use our 14 days return policy. This allows you to see if it fits well. And of course, you can count on the excellent service of My Planet LED. 

Unfortunately not all varieties of downlights are available at My Planet LED. We keep you informed of the status of your order. After receiving your payment, we treat your order. 
Once we receive the mini LED downlight, we will inform you of the delivery.

Do you have more questions? Do not hesitate to mail us ([email protected]) or by phone (+32)  57 466 866 in order to obtain more information about mini LED downlights.