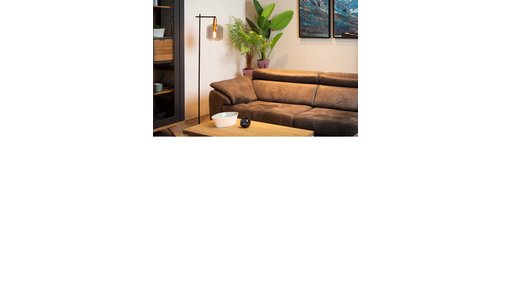 Smoked glass floor lamps
Are you looking for standing lamps with smoked glass or also called fumed floor lamp? Stop here and take a look, our smoked glass floor lamp will delight you.
Read more
Your specialist in lighting
Webshop with free advice!
Free shipping from €30 to Benelux, France & Germany
Why not opt for a smoked glass floor lamp?
Make a statement with an elegant smoked glass floor lamp. Visually striking and an attractive addition to your interior. Smoked glass is made when the glass is held in the smoke of a flame, which creates a beautiful gray color. With a modern and timeless look, a smoked glass floor lamp gives a soft light and brings peace to any room. Usually with a sleek black body, these lamps have an architectural quality that sets them apart.
Where does a smoked glass floor lamp come into its own?
Depending on the application, a smoked glass floor lamp provides additional ambiance and is a valuable addition to many places, such as in a living room or bedroom. Due to their specific appearance, they not only work for a modern or industrial style in a home or loft, a smoked glass floor lamp also comes into its own in public spaces such as cafes, restaurants, shops, hotels and even offices. The choice of special lamps allows you to tailor the atmosphere exactly to your style, both privately and professionally.
Use our search filter, then your search for a smoked glass floor lamp will be a lot easier
Would you like to see more lamps with fumed glass? Our range is wide, so you can easily find a nice addition to your smoked glass floor lamp. These lamps also have that finesse that gives every interior the necessary personality. Our smoked glass hanging lamps, for example, are a good addition, which can be perfectly combined with your floor lamp! The problem can be that sometimes you can't figure it out and actually like every lamp and want to take it home. However, by smart filtering you can easily make a choice from all those beautiful lamps and you will soon have a number of lamps that are completely to your liking. Choosing remains difficult, but it becomes a lot easier this way.