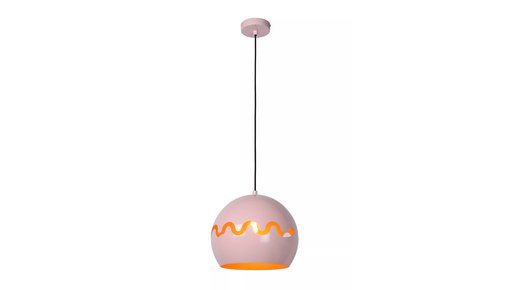 Children's pendant lights
Children's hanging lamps are the group of hanging lamps for children's rooms, they come into their own here. At myplanetled.com you have come to the right place.
Read more
Funny children's hanging lamps
Are you looking for nice children's hanging lamps ? Then you will certainly find something in this cheerful offer. Kids pendant lights can help your kids express their creativity. A children's pendant light clears the way for the child to show his/her desires, interests, hobbies and pastimes. From clever geometric shapes to colorful hues, we'll make sure your kids get lighting in their room with these kids ' pendant lights that both inspires and excites. These lamps can become lifelong heirlooms because of their sturdiness, and let your children look back to younger, simpler times. But until then, give your children the comfort they need at night with these inspiring children 's pendant lights .
Whatever style your children's room has , you can move forward with these children 's hanging lamps
Whether you like pink or blue, these lamps with their open structure ensure that you can decorate and personalize these children 's pendant lamps together with your children so that they look different every time, for every phase of their lives. Or maybe you also like to have the retro style in your entire home in the children's room, then we have a nice alternative with the necessary shine.
Use our search filter to make your search for children 's pendant lights a lot easier.
Our range is wide, so you can find our Scandinavian style pendant lamps with the same ease. These lamps with their soft and natural look are also suitable to provide a child's room with the necessary charm and warmth. Even if you are looking for a nice desk lamp , you will certainly find something that you like and that is complementary to our nice children 's hanging lamps . The problem can be that sometimes you can't figure it out and actually like every lamp and want to take it home. However, by smart filtering you can easily make a choice from all those beautiful lamps and you will soon have a number of lamps that are completely to your liking. Choosing remains difficult, but it becomes a lot easier this way.