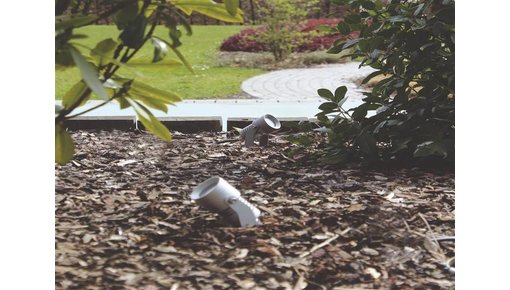 Garden lighting
Buy your garden lighting at My Planet LED! Attractive prices! Big assortment! Good service! Not satisfied? Money back!
Read more
Are you looking for garden lighting? At My Planet LED, you can order a wide range of garden lighting. We are one of the biggest online LED light shops and we deliver your order as well nationally as internationally. Our customers say we provide an excellent personalized service!


Different types of garden lighting
Garden lighting can accomplish different functions. It's mainly used to create extra atmosphere in your garden or on the facade of your house but it can also be seen as a deterrent against unwanted visit.
The creation of light makes sure that someone is "busted" which is already a reason to flee.

Garden lighting has different forms. There are bollards as garden lighting which enlighten paths or an entranceway. These are often 0,5 to 1m high and are sometimes equipped with a glass lamp shade (in which you can install a LED lamp) or with integrated LED modules. The installation is done on a support. These are mostly included but if this wouldn't be the case, we can help you with it.

Wall lights as garden lighting enlighten the facade of your house in a marvelous way. They give a character and can be perfectly adapted to the style of the house. Nowadays, there exist a lot of design wall lights which can also paint a shape on your wall, for instance a triangle. This can be ascending or descending or in both directions. If you want a lot of light, you can choose a facade light with a glass lamp shade which shines 360° around.

Flood lights as garden lighting will be rather functional and is often equipped with a motion detector. This will avoid the light to function unnecessaryly. In addition, you are warned when something or someone passes. The set up of a detector can be done according the light quantity (lux) and according to the burning time which is needed. It's especially easy that it will start up when you come home late in the evening.

Another way of lighting the facade is to work with a LED bar. This is a wide flood light which can enlighten a wide piece of the house. This is also much used to enlighten the entranceway.

Finally, LED ground spots are also interesting as garden lighting, especially in the terrace or in the entranceway. There exist built-in and built-up models. They guide you through the dark corners and create a lot of cosyness!
Buy your garden lighting at My Planet LED
Besides our large assortment, there are more reasons why you should order your garden lighting at My Planet LED. With us, you order easyly and quickly your garden lighting. Aren't you sure that the garden lighting is the right choice for your garden? That's no problem because at My Planet LED, you can use our 14 days return policy. Of course, you can also count on the excellent service of My Planet LED!
Would you like to have more information about garden lighting?
Do you have more questions or would you like to have more information about My Planet LED? Do not hesitate to contact at (+32) 57 466 866 or by mail ([email protected]) in order to gather more information about garden lighting.