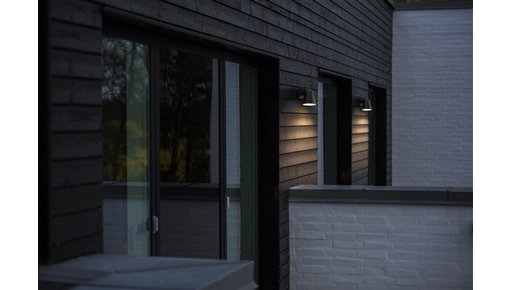 Outdoor lighting
Need outdoor lighting? Wall lamps, garden poles, recessed spotlights, construction spotlights, construction lamps at attractive prices! 2 year warranty!
Outdoor lighting

Are you looking for outdoor lighting? Then My Planet LED is the right place for you! At My Planet LED you can find a wide range of outdoor lighting. Whether for your garden, terrace or on your facade, you will find the right outdoor lighting at My Planet LED! We have outdoor lighting for every garden, every budget and every taste. Do you like a sleek style and spots as outdoor lighting with LED lamps? Or do you want to keep burglars at a distance by means of outdoor lighting with sensors? Or are you looking for soft mood lighting that offers cosiness on a warm summer evening? View our wide range, we have something for everyone.
The characteristics of outdoor lighting
Outdoor lighting has several uses. Outdoor lighting can be used as mood lighting (for example with wall lighting (or wide spotlights) to beautifully illuminate your house) or it can be functional: lighting your parking or driveway. Here too, it is important to choose the outdoor lighting according to the style of your home or building: classic, modern, vintage or industrial. An important point with outdoor lighting is that it is waterproof. This is expressed in the IP value (for example IP65 where the 1st digit stands for dust resistance and the 2nd for water resistance). For more information about this you can read on this page.
You will find outdoor lighting in various forms: wall lighting , garden poles , ground spots, hanging lamps , surface-mounted spots, built-in spots ,... Contact us if you want help with the choice of your outdoor lighting.


Buy your outdoor lighting at My Planet LED
In addition to the wide choice that we offer in outdoor lighting at My Planet LED, you can of course come to us for much more. We are happy to help you with our advice on outdoor lighting. You can also find a wide range in our store Woondesign in Ypres where different models are displayed. With us you will certainly find your favorite outdoor lighting with LED or without LED lamps. Are you not sure that the outdoor lighting is suitable for your garden, home or building? No problem: you can use our 14-day return policy.
Would you like more information about outdoor lighting?
Do you have questions about outdoor lighting? Or would you like to know more about My Planet LED? Feel free to contact us! You can reach us on telephone number (+32) 57 466 866. You can also contact us by mail at [email protected] . One of our employees will be happy to speak to you!