Posted on
By Lorenzo Mallaci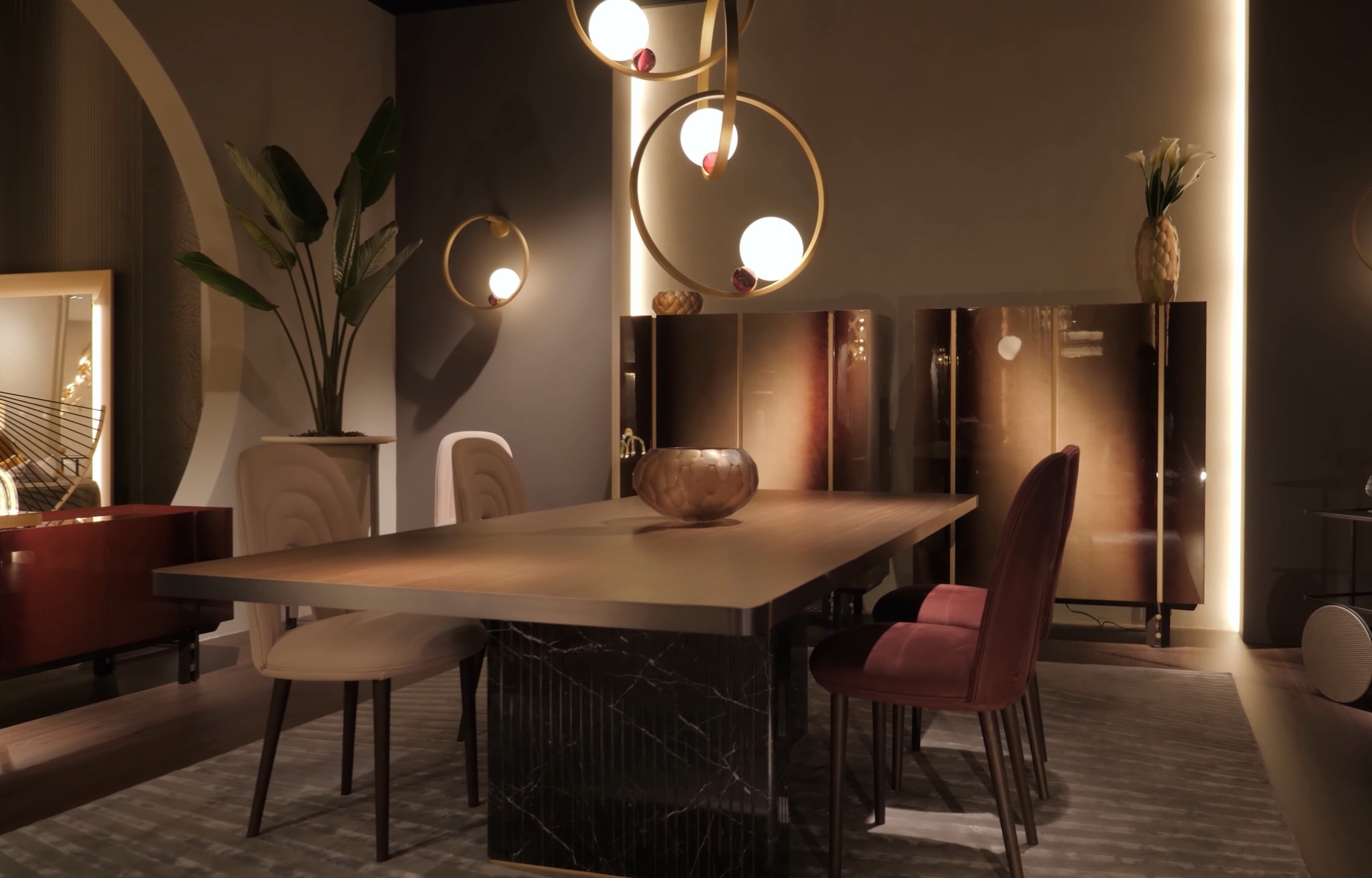 We've gathered all the news on lighting trends for 2023 to help you start the new year off right. From lamps to chandeliers, including finishes and smart solutions, we reveal the key areas you absolutely must consider.
Unfortunately, lighting is not always a top priority when designing or redecorating a space. Sure, you want enough lamps and fixtures in the right places, but most people don't worry too much about their choice of wall, pendant or table lamp. The truth is that the right lighting can dictate the décor and design of your home in general. So it is no surprise that, according to some interior designers, you should start with your lighting choices.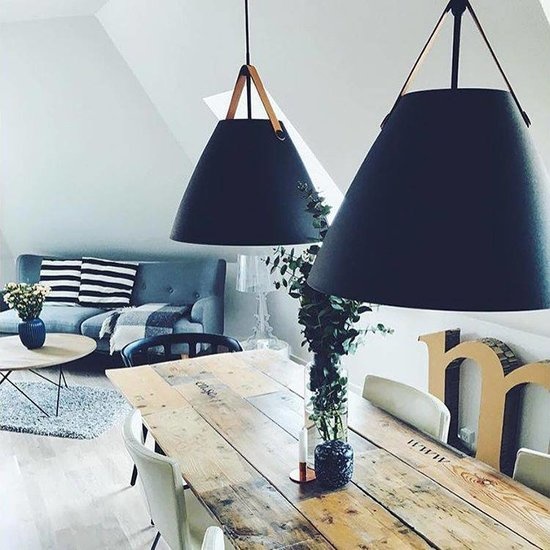 Sustainability and natural materials will be the big lighting trends for 2023
Unsurprisingly, 2023 will continue to favour natural and sustainable materials, which will have a direct impact on next year's lighting trends. With the use of certain materials already established in the industry (especially wood, glass, bamboo, fabric, leather, paper and even seaweed), next season will see rope, jute and wood. The use of beads will also be seen . Imagine a beaded chandelier decorated with rope and stone pendants. Natural materials are not the only way to embody sustainability and nature in lighting trends. Light takes on organic, hazy forms, with elements that promote the delicacy of nature, such as graceful leaf-shaped details and glass pendants that resemble water droplets.
- Natural materials: bamboo, rattan, wood, jute and rope.
- Neutral or natural shades such as earth brown, ocean blue, sandy yellow and forest green.
- Organic shapes reminiscent of branches, flowers or other plants.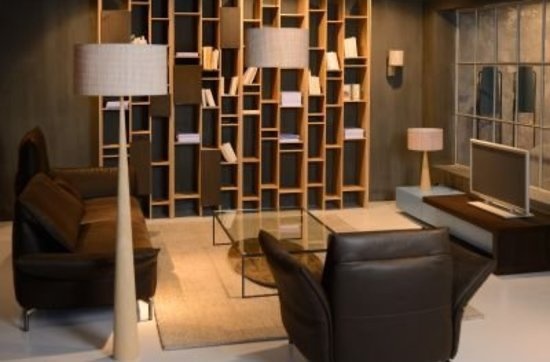 Comfort on a pedestal
Cosy lighting creates a warm living space where feelings take centre stage. Think neutral colours and soft fabrics that feel classy and sublime. Cocoon-style lamps are perfect for adding comfort to your bedroom or creating a cosy atmosphere in your living room.
See our range of modern lighting.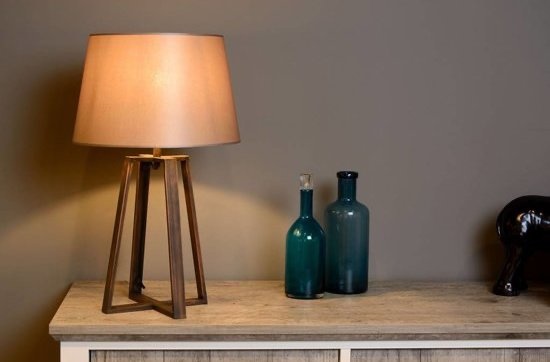 Back to basics
Trendy lighting for 2023 is based on simple design and raw materials. Therefore, we avoid complicated designs and extravagant embellishments and focus on objects that have special meaning and perfectly define the desired environment. The sophisticated design and strong personality of such lamps make them unique pieces that add originality to your interior.
See our range of design lighting.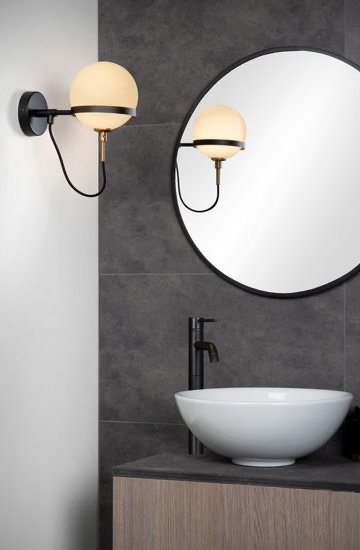 Travel back to the 1930s with Art Deco lighting
Nothing beats an Art Deco luminaire. Bulbs of clear or coloured glass and elements of brass, gold or other precious metals give modern life the charm of the 1930s. You can't go wrong with this unique style that complements your interior beautifully.
See our range of classic / art deco lighting.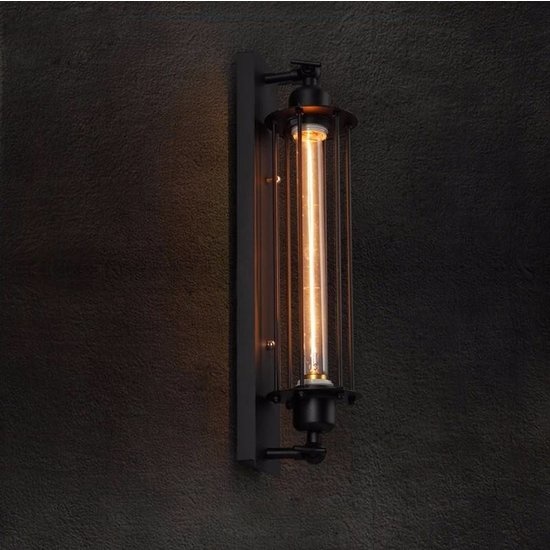 Trendy lighting 2023: industrial style with a contemporary feel
Industrial-style lighting continues to attract considerable interest, both in residential developments and in restaurants and commercial spaces.
It is important to think about the colour scheme. The right dressing will add a raw dimension to your room. Black plays a key role in this direction as it can balance contrast.
For instance, floor and wall lamps in black shades are perfect for monochrome interiors. A black chandelier will definitely stand out as the centrepiece of a room decorated with white or cream-coloured lamps. It gives a classic and unique impression. Those looking for something more daring should definitely consider copper components. Rose gold will die out in 2023, but brass and brushed gold are two big trends for the year ahead. Whatever your favourite finish (shiny or matt, antique, polished, satin or patina), these metals with their warm and inviting properties deserve your full attention. Goes well with any furniture style, from Victorian to Scandinavian.
See our  range of industrial lighting.
What do colour trends bring you?
If you want to install colourful lighting in your interior decoration, it is advisable to consider the life trends of 2023 and choose accordingly. If bold hues are not your thing, natural tones and neutrals are ideal to create a balanced, stylish and timeless environment. Consider the following suggestions.
- Black, beige, white and grey: calm and functional furniture.
- Brown, muted green, light blue, mustard yellow: a natural and harmonious look.
- Royal green, navy blue and powder pink: add a bold touch and make the lamp stand out.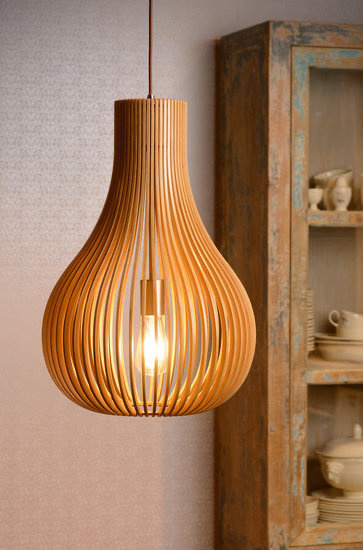 Trendy lighting 2023 promotes natural materials.
It emphasises the beauty of nature and the importance of ecological and sustainable approaches. With this in mind, if you plan to change your lighting next year, materials such as wood, bamboo, rattan, glass, paper or natural fibres are the ideal choice. At the same time, designers also recommend betting on metal. This will help us achieve the much-vaunted industrial effect of 2023. Think steel, brass, gold and copper and choose to match your interior style.
Trend lighting 2023: next year's best designs
Every room requires specific lighting and equipment, depending on the style of decoration and the atmosphere you want to create. Of course, everyone should consider their own tastes and needs and not be blindly guided by trends. Nevertheless, there is nothing wrong with seeing innovations in design, style and colour when it comes to modern lighting.