Posted on
By Lorenzo Mallaci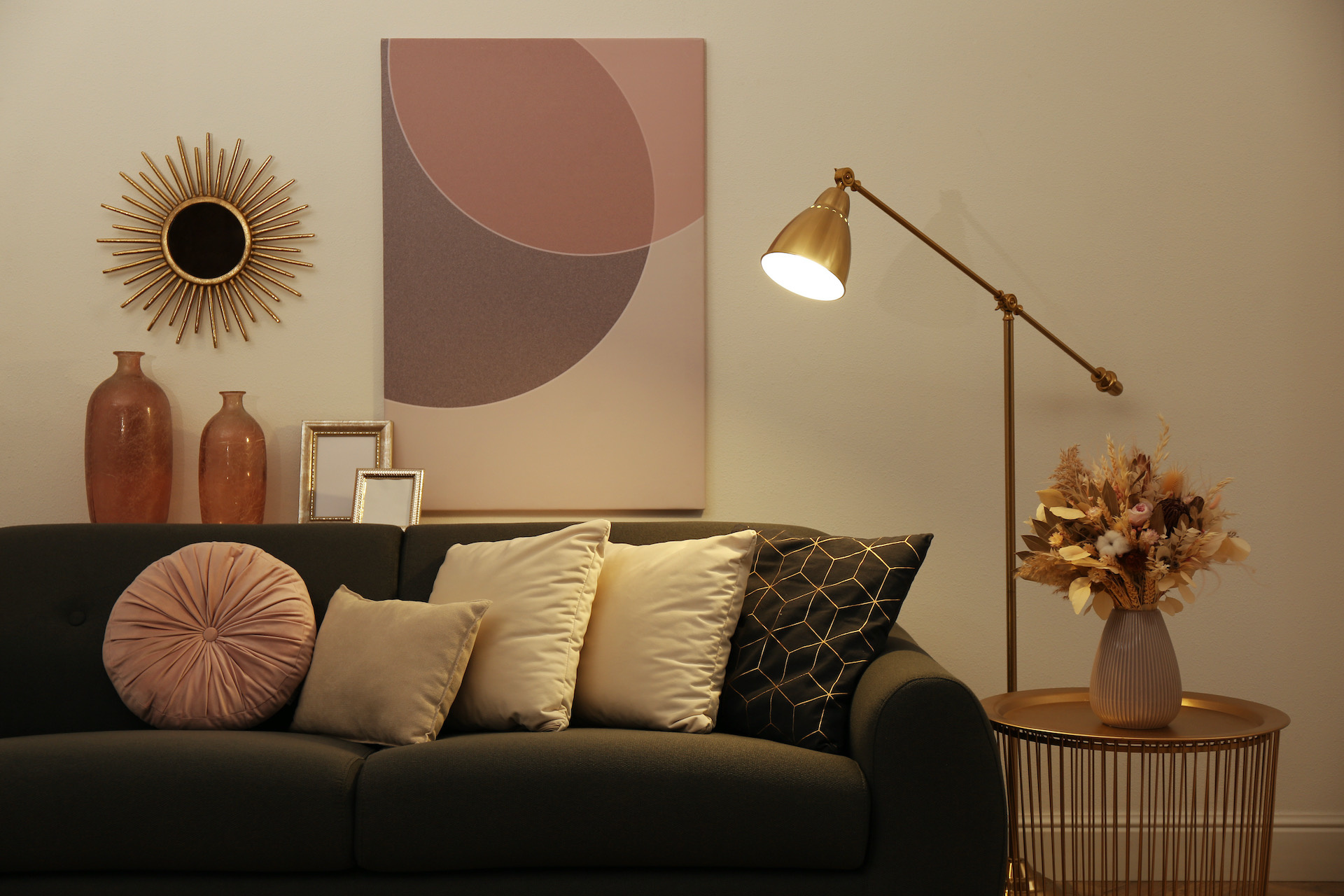 A cosy floor lamp gives your living room a whole new atmosphere. Floor lamps provide a cosy and intimate light during the dark winter days. They are also perfect for creating a reading corner in any corner or room. What types exist and what exactly are the advantages?
Floor lamps are a great way to create a cosy atmosphere in your home. With a wide variety of colours, shapes and sizes to choose from, you can find the perfect one for your home. They look great in any corner or room and can easily be combined with other furniture to complete the look. 
Discover our range of floor lamps >>
Different types of floor lamps
If you are looking for a new floor lamp, you will find a wide variety of models on the market. The main differences are:
- Floor lamps: Floor lamps or standing lamps. This is a straight lamp with a long base, usually with a lampshade. There are many different models, although the most famous are the classic models with fabric lampshades. For example, a black industrial floor lamp or a wooden floor lamp with multiple light sources is very fashionable these days.
- Arc lamps: Arc lamps have a long, curved base unlike standard floor lamps. For example, if you don't have a light point on your dining table and want to illuminate your dining table, an arc lamp is ideal. Arc lamps can also be used as additional lighting in the seating area or as reading lights. Arc lamps are excellent home accessories for dull corners, given their shape and look.
- Uplighter: With an uplighter, the light shines upwards instead of downwards. The ceiling is attractively lit, making the room optimally lit and looking cosy and inviting. These lamps often have an additional reading lamp so the light also shines downwards when reading or working.

Advantages of floor-standing lamps
Floor lamps have a lot of advantages:
- The floor lamp simply plugs into a socket, so no additional connection points are needed.
- The floor lamp is easy to install and does not require wall or ceiling mounting.
- Floor lamps usually come with a long cable so they are easy to move around.
- Floor lamps make it easy to illuminate empty corners. The floor lamp is also decorative, making that corner look instantly better.
- The floor lamp is easy to operate with a foot switch or touch control. By choosing smart lighting, the floor lamp is even easier to use and always dimmable.