Posted on
By Lorenzo Mallaci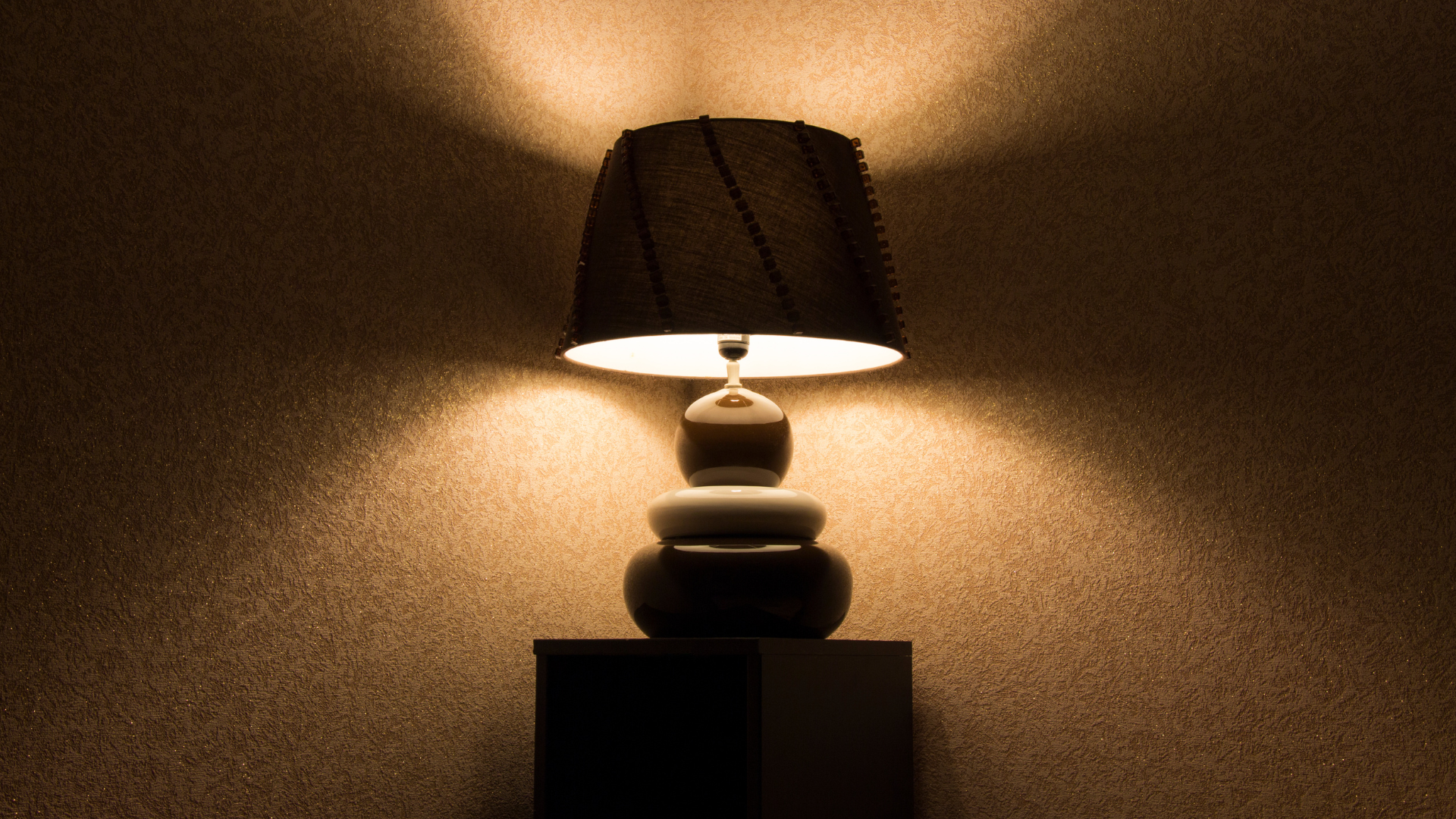 Table lamps, also known as cabinet lamps, are meant to create extra atmosphere. It does not have to illuminate a particular object, but it does provide extra light on top of the central light source. This is why table lamps are often equipped with fabric, paper or wooden shades. This shade scatters the light so it does not fall directly into your eyes. At the same time, it creates an extra point of light in your living space.
Table lamps are used throughout the house. You often see such lamps on the table under the mirror, starting from the hallway. It serves as the first welcome for those entering the house. In the living room, for example, it can serve as lighting for the sitting area, next to a comfortable sofa for reading a book, or as an additional mood enhancer for the TV.

In the dining room, table lamps are sometimes placed on the sideboard, so here too they serve as mood lighting for cosy dinners. The bedroom is usually lit by a central lamp and two lamps on the bedside table. If you need extra lighting, table lamps are also a solution. And finally, don't forget the bathroom. Here, too, you'll find table lamps that create an intimate and relaxing atmosphere.

At MyPlanetLed, you'll find beautifully designed and unique table lamps that perfectly suit your specific living preferences and style. Modern, classic, industrial, vintage, humorous,...  With a wide range of models, you can express your authentic style with a table lamp from MyPlanetLed. Which lamp will you choose?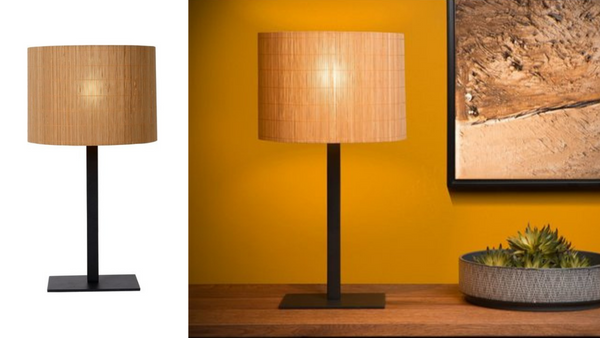 Scandinavian
Sleek metal base with a soft, natural lampshade. This contrast gives this Scandinavian table lamp its unique look. The lampshade is completely covered in rattan around the light source. The lamp emits light both upwards and downwards, following the contours of its shape behind the rattan shade. A combination of gold accents for Scandinavian furniture, perfect for urban jungle trends. Plug in and turn this table lamp on with the switch in the cable. You'll immediately experience its atmospheric presence.

View our range of table lamps in Scandinavian style >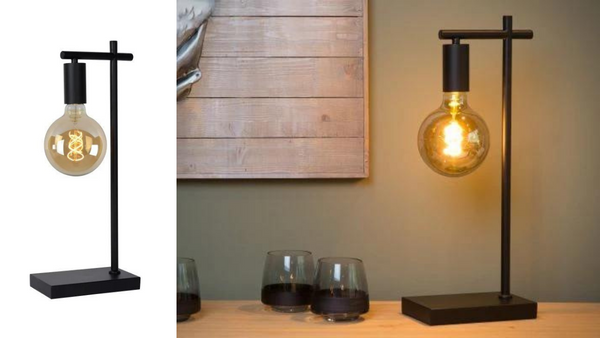 Modern
This elegant table lamp fits everywhere in your home. A special point of light on the dining table or bedside table, together with other accessories in the living room. With a modern design, this table lamp is like a chameleon that blends seamlessly into your interior. Combined with a fumé lamp, it enhances the sturdy, slim metal stand. You turn it on/off with the switch built into the cord. Leanne is guaranteed to enchant any guest.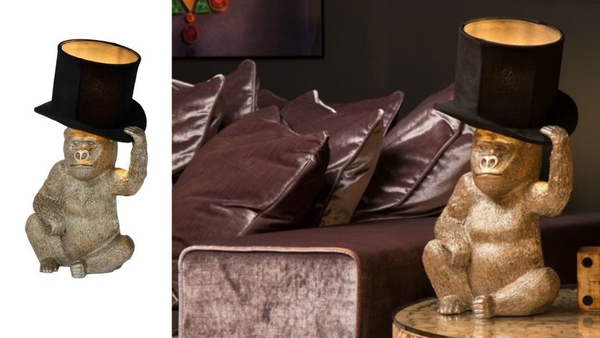 Original
Hats off to this sympathetic table lamp. Like a shrewd gentleman, Gorilla brings a touch of humour to your living room, bedroom or office. It's stylish, too. A plastic gorilla extends his left hand and puts on his hat. It's not just any hat. The lamp is hidden inside the hat. Just as the space between the gorilla's head and the hat itself diffuses light rays downwards, the open top allows light to play freely upwards. Turn this beautiful lamp on with the switch on the cable and make yourself comfortable. Gorilla leads by example already.